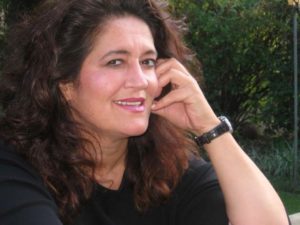 Dr. Milena Tatic Bajich is a clinical psychologist who launched seminars and workshops to assist people in recognizing patterns that hinder growth and practical things they can do to increase joy, productivity, and peace.  She says:
"As a clinical psychologist, I have seen people struggle with a lot of pain and discomfort.  Having tools to cope really does help!  Read books, join groups, attend seminars, workshops and retreats. Doing these things offer a gateway into learning about the self.  You don't need to attend my seminars or workshops or retreats to benefit, but DO something!  This is your life and you have a right to grow."
Dr. Bajich provides seminars and workshops that are informative, engaging, and practical. 

Warm, compassionate and expressive, she engages her audience readily and uses her extensive knowledge to provide practical applications to real world concerns.  She has spoken to people in  large corporations, mid-level and small businesses, women's groups, hospitals, and non-profits.
She has been featured in Who's Who in America, Who's Who Among American Women, Who's Who in Science and Engineering and has published several articles in newspapers and received recognition and awards from several organizations.  She is also an artist and exhibits her oil paintings, drawings and sculptures in national and international settings.
" I have never had a more successful speaker's program than Dr. Bajich's.  People were enthusiastic!  They talked about it during the week and I found they were fully engaged.  I have never seen the great attendance at any of our events than this.
Topics were appropriate and thought provoking and this was a difficult audience.  Since the end of the program, I have had numerous requests to have Dr. Bajich lead these seminars!"
"Everyone agreed, they were excellent!  Well thought out.  Well directed toward the audience.  People are still talking about it."
"I enjoyed them very much!  They were informative, life-like and real-life examples were used."

"Interesting and challenging and opened new ways of looking at things."
"I thought the seminars were very interesting.  It scrambled the mind and gave you insights that you never knew you had!"
"They were very good!  Very informative and wish that they would have another group of seminars by Dr. Bajich."

"
Marvelous!  Interesting and truthful and worthwhile!"
Start Your Journey Now
Sign up now to receive a free PDF download!